Exhilarating experience at St. Albert and Edmonton area entertainment at Apex Casino, where casual meets classy, and every guest is treated like a VIP. Enjoy a winning experience with a wide variety of casino slot games and table games! Apex Casino is the place to celebrate with great food and drinks while our Apex staff treats you and your friends with personalized service that surpasses all others. Take pleasure in knowing there is always something to keep you at the peak of excitement with our live entertainment and all the sports action you can handle. Rise above the ordinary with Apex Casino.
Apex Casino is an excellent place for offline gambling, but what about playing online? It's a trend that's gaining more and more popularity. If you prefer a comfortable home environment and like to play in your own, you can visit the proven #1 online casino Canada site from the CasinoValley brand. There you'll find a wide variety of online games and find one that is best for you. CasinoValley is one of Canada's most significant gambling resources, offering players the latest top news and reviews from leading casino experts.
History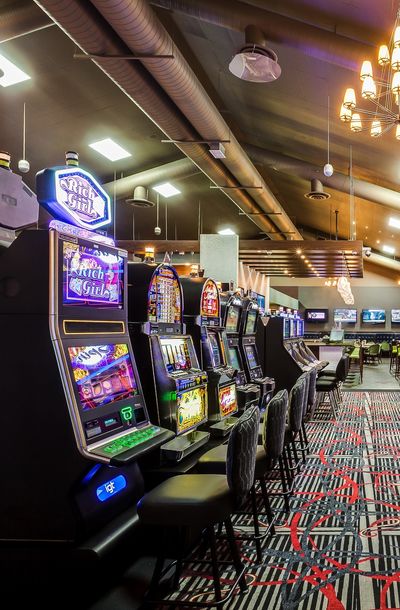 Apex Casino opened its doors in its current St. Albert location in Jan. 1994 under its original name Gold Dust Casino.
Gold Dust underwent a major renovation, which was completed at the end of 2010.
Over the 20 years in its current location, many changes have taken place as the business grew to today's great place.
Apex Casino was re-banded in November 2010 to the Apex Casino & VEE restaurant, lounge & banquet.
They are still the same group that has excelled in exceptional customer service in their gaming operations & food services.
Apex Casino is located on Edmonton's Northwest boundary, in St. Albert, a vibrant city with a robust arts & culture scene & a thriving business community known for its great shopping & unique stores. Come experience some of St. Albert's exciting festivals, like the:
Rainmaker Rodeo & Exhibition
St. Albert Rotary Music Festival.
Although it's a city, St. Albert still has that great community feel because it plays host to a variety of clubs. Find your community in St. Albert.
Every guest is a VIP at Apex Casino! Exhilarate your night and have a winning experience with friends over food, drinks, and great entertainment. Apex Casino will bring you to the peak of excitement! The interior renovations have all come together. Please visit a new slot, table game and poker room area. You won't believe the difference!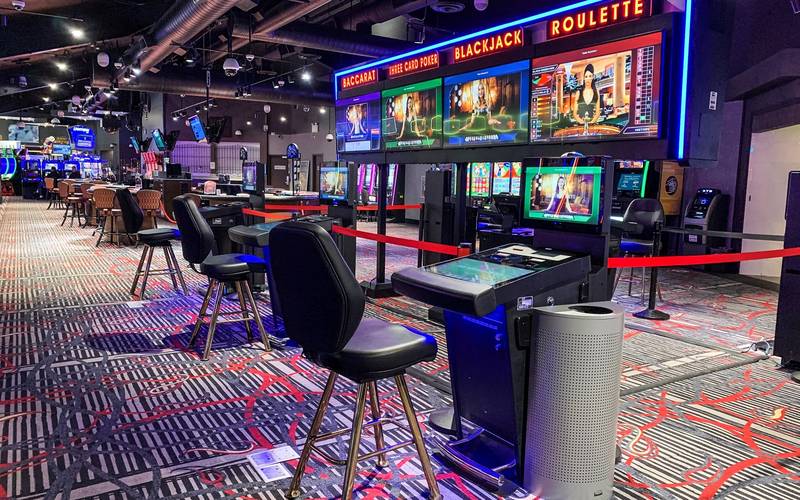 Edmonton Casino Games
Are you looking for a fun night out in Edmonton and St. Albert with friends or some serious slot and table action? Apex Casino slot games and table games are guaranteed excitement.
Casino Table Games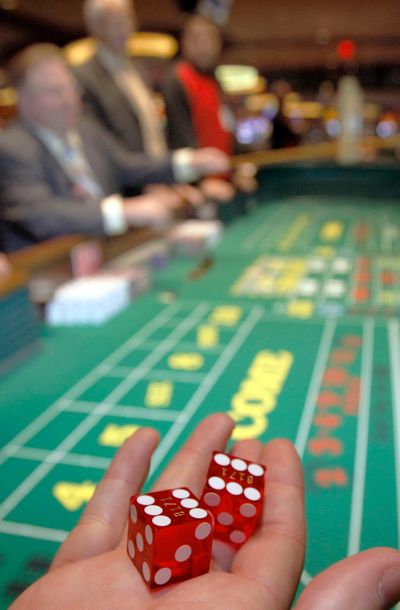 Learn more about the following Apex casino games:
Blackjack (w/Lucky Lucky)
Mini Baccarat
Three & Four Card Poker
Ultimate Texas Hold'em
Roulette.
Apex Casino 24-hour Poker Room (24 Hour coming soon!)
Edmonton Casino 24-Hour Poker
Come flirt with promise and possibility in the Apex 24-Hour Poker Room – Their room provides both comfort and enjoyment in the new 24-hour setting. Apex Casino prides itself on staying current with the game's attitudes and welcomes input from its players. Apex offers professional staff trained to deal with all types of poker games, from No-Limit Texas Hold 'em to Seven Card Stud. Apex Casino invites you to try their first-class experience; while you're in, please ask their Housemen about current promotions and upcoming events.
Casino Slot Games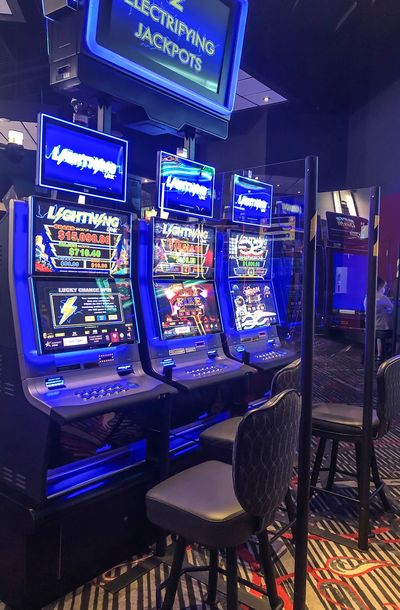 Their most popular slot machines, video lottery terminals (VLT's), and progressive machines include:
Fort Knox
Diamond Dollars
Amazing Race
Jackpot Junction
Blazing 777's
Monopoly
The Alberta Gold
Star Trek
and Many, Many More!
Apex Casino also has lotteries and sports select.
Vee Banquets & Meeting Rooms
An Event to Talk About
Need a great venue for your event? Vee Meeting & Banquet Rooms, St. Albert's hottest new venue, is the perfect place to ensure your guests have a winning experience. These multi-functional, private celebration rooms boast elegant, modern décor, full kitchen service, executive chef and professional catering staff. They offer extensive menu packages prepared by their in-house culinary team and an incomparable level of service.
Latest Posts
Rise Above the Ordinary
The Vee main banquet room accommodates groups from 50 to 150, making it ideal for fundraisers, auctions, weddings, large parties, corporate events, conferences, and so much more. This state-of-the-art private room features a plug-and-play projection system, adjustable audiovisual and sound equipment, as well as a private bar that can be customized to suit almost any occasion.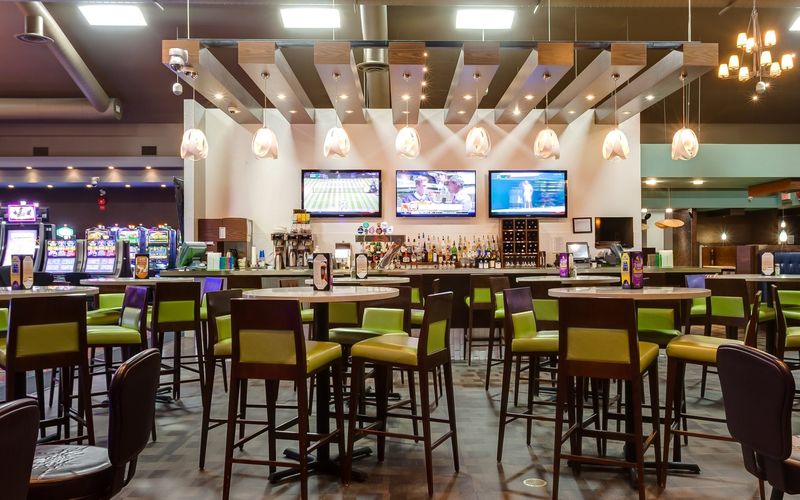 Restaurant & Lounge
Come celebrate with friends and great food at Apex Casino's Vee Restaurant, or catch the game and enjoy live entertainment over drinks in Vee Lounge, where music and widescreen TVs keep you in action. Executive Chef has put together an excellent menu for you to enjoy morning, noon and night. Excellent daily specials, all at an outstanding price!
Private Dining Room at Apex Casino
Turn your intimate gatherings into a sophisticated VIP event at The Vault. The Vault comfortably seats up to 14 guests, making it ideal for business luncheons, private celebrations, dinner meetings and more. A private kitchen entrance, variable lighting, plug-and-play LCD screen, and intimate fireplace contribute to this stylish space's refined atmosphere and help make every occasion memorable.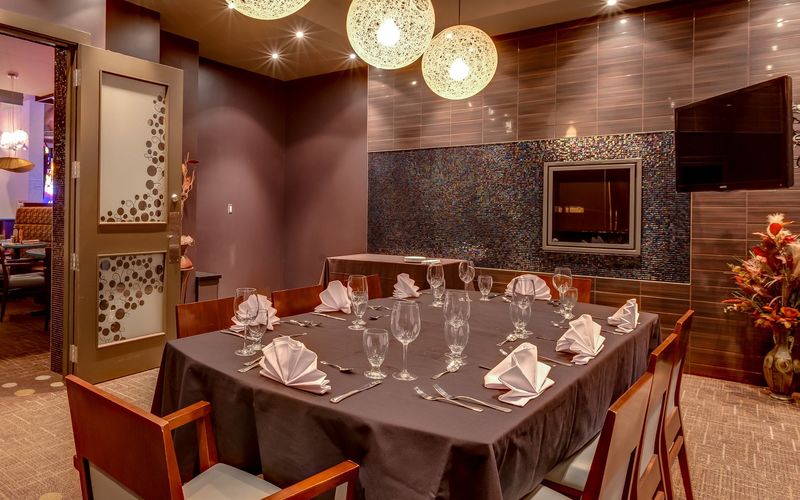 Charity & Community
Donation/Sponsorship Request
Apex Casino proudly supports the Community & frequently supports Edmonton & St. Albert community groups & non-profit organizations. Apex works with over 180 Different Charities per year. If you belong to a charitable group & would like more information about applying for a license to conduct a casino, please visit www.aglc.gov.ab.ca.
With its staff and management, Apex Casino continues to support a number of activities & events throughout the year.
In 2013 they have sponsored, just to name a few, these important initiatives:
Tiara Classic Golf Tournament in support of the Lurana Shelter
Youville Golf Tournament
St. Albert Housing Society
Habitat for Humanity
Salvation Army Coats for Kids and Families
St. Albert Kinettes food Hampers
Atco/Edmonton Sun Charity Auction
Rainmaker Rodeo.
Endless Fundraising Opportunities
Their VEE Banquet Room is a valuable, cost-effective resource that organizations can use to hold fundraising events. Its classy, modern look can be customized to suit any style of the fundraiser.
Some Entertainment Ideas & Offerings at your Event are: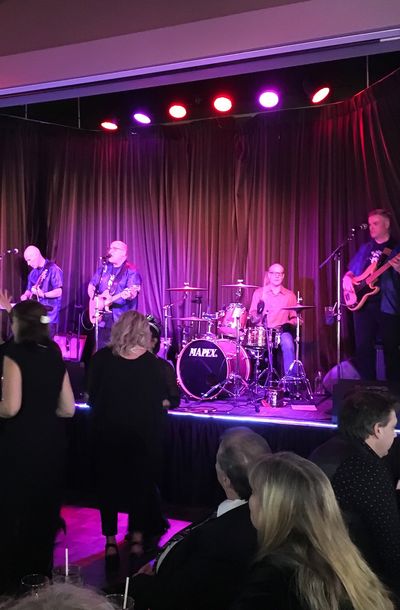 fun money blackjack tournaments
sponsor recognition events
private slot tournaments
volunteer appreciation nights
live and silent auctions
dinner-and-show fundraisers
minors permitted events.
Rise Above the Ordinary
The VEE main banquet room accommodates groups from 50 to 150, making it ideal for almost every type of fundraising event. This state-of-the-art private room features a plug-and-play projection system, adjustable audiovisual and sound equipment, and a private bar that can be customized to suit almost any occasion.
Casino Employment at Apex
Be a part of a growing company and an exciting industry. Apex Casino offers competitive wages, benefits packages, loyalty incentive bonuses, gratuities in most positions, paid breaks, an exciting work environment, and so much more!
Responsible Gaming & Safe Gambling
At Apex Casino in St. Albert, they strive to be responsible corporate citizens and provide their customers with a positive gaming experience. While most customers enjoy safe gambling as a form of entertainment, a small percentage may experience problems.
The decision to gamble is a personal decision, and Apex Casino cannot assume responsibility for an individual's actions. Staff training stresses the importance of responsible gaming, prevention policies, and gambling help procedures to provide gambling help.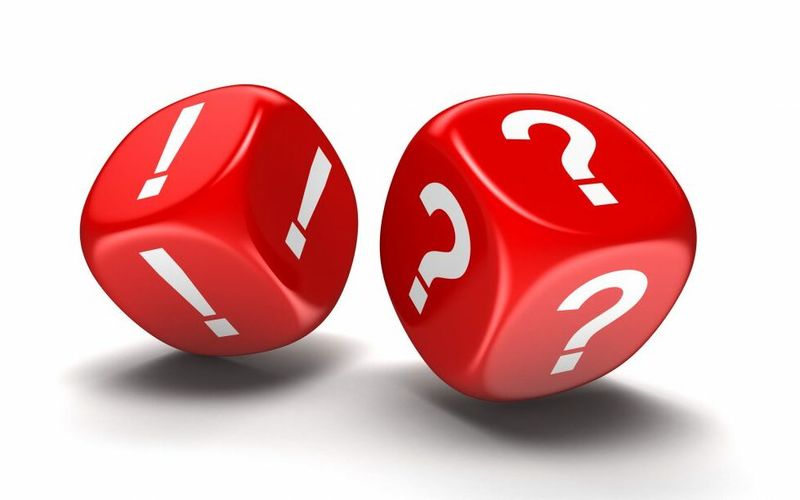 Apex Casino will:
Comply with all laws and regulations and provide a safe gambling environment.
Provide information to customers on responsible gaming.
Respect our customers and provide assistance to the customer who may need gambling help.
Promote AGLC and Alberta Health Services' Problem Gambling Helpline.
Promote responsible gambling policies, practices, and procedures within the gaming industry.
The Self-Exclusion Program
The Self-Exclusion Program is for players who wish to be excluded from play at casinos and racing entertainment centres.
The Alberta Gaming and Liquor Commission (AGLC) has teamed up with the Alberta Health Services and the gaming industry to develop new programs to assist problem gamblers.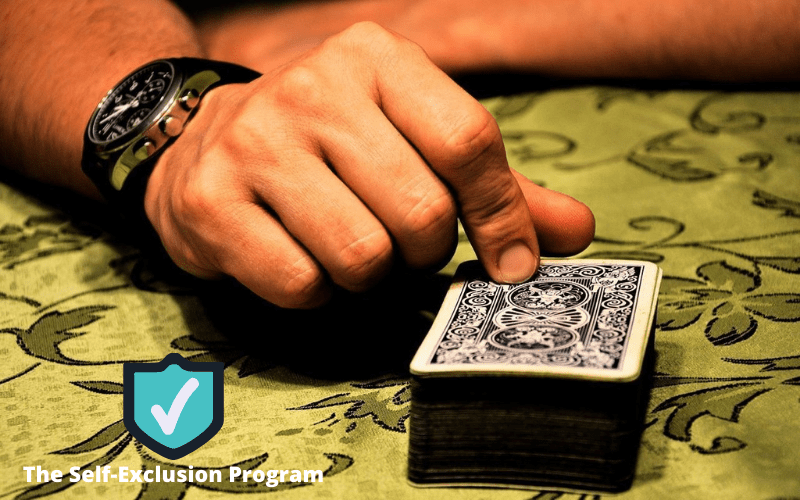 The Casino and Racing Entertainment Centre (REC) Voluntary Self-Exclusion Program is a program designed for those who feel it is in their best interest not to participate in casino gaming activities. By submitting an application to the AGLC, participants can voluntarily agree to be excluded from entering all Alberta casinos and RECs for a specified time period.
Participants choose the length of the exclusion period (minimum six months to maximum three years) and can be charged with an offence pursuant to the Gaming and Liquor Act of Alberta if they violate the agreement. The program is administered by the AGLC and enforced by Apex Casino security staff.
Apex Casino emphasizes to its employees that casino gaming is an activity that is appropriate for adults only and requires them to be vigilant in their efforts to prevent minors from playing at their casino.
Apex Casino conducts its business with honesty and integrity, consistent with the highest moral, legal, and ethical standards, complying with all applicable laws and regulations.
Apex Casino adheres to the Advertising and Marketing Standards for the Alberta Gaming Industry to ensure that gambling is represented in a responsible manner in all advertising and marketing.
Gambling help materials and information about how a problem gambler may obtain gambling help are readily visible in their facility, including toll-free helpline numbers.