The multi-year "Bet Regret" campaign by British gaming addiction company BeGambleAware is nearing its scheduled end. In an interim report published on Monday, the organization summarized the previous stages of the campaign and the successes achieved in them.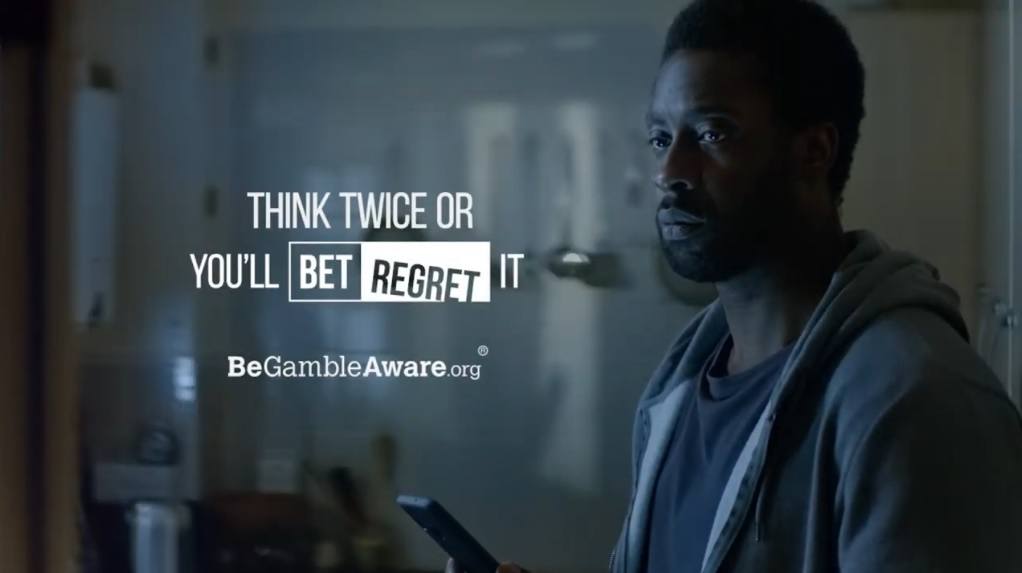 After a three-year planning and preparation phase, the "Bet Regret" campaign was launched for the first time on February 21, 2019. The main target group were young men between the ages of 16 and 34 who placed sports bets several times a week.
The campaign should first and foremost be made visible through various TV commercials, which are particularly broadcast immediately before and after football matches. BeGambleAware also worked with the entertainment social publisher LADBible, as its website claims to be aimed primarily at men. Overall, the campaign content was broadcast in four waves, each lasting several weeks.
In order to measure the reach and effectiveness of the campaign, BeGambleAware carried out regular surveys within the target groups. Specifically, four different groups were examined:
Bettors looking to change their gaming behavior
Weather in which the risk of developing gambling addiction is particularly high.
All other and occasional gamblers
Non-gamblers
In all groups, awareness about the campaign between the first and fourth wave of broadcasts increased. Of those gamblers who wanted to change their behavior, 70% had become aware of Bet Regret by the end of 2020.
Among the players with a particularly high risk of gambling addiction, the proportion reached 77%. In the end, 24% of people who were not interested in betting became aware of the spots and advertisements.
The respondents could also have recited an average of 3.5 key messages from the campaign. 42% each would have perceived the message that gamers should not let their gambling get out of control and should not play in a drunken state. 37% each had perceived that impulsive bets represented a risk and that it was dangerous to "run after" your losses.
Behavioral Tricks
As part of the campaign, BeGambleAware also made its target groups aware of various tricks from behavioral research. The approach of the experts in the field Richard Chataway and Marcantonio Spada has shown particularly great success.
Before placing a bet, players should:
Close your sports betting app for a few minutes to consider whether you really want to bet
Look in the mirror and wonder if you really want to bet
Say out loud which bet you want to place with which stake.
A total of 73 of the players surveyed by BeGambleAware would have used this technique. They described closing the sports betting app as particularly efficient. Many would have stopped an impulsive action and then even lost interest or forgot to open the app again.